If you can't yet walk, do you run?
Well, no, of course not… we all instinctively know that.
So then are you one of those guitar players stressing out trying to practice your scales and chords and riffs and licks and finding that your pick seems to have a mind of its own?
Now at this point if you're a "fingers only" player you're on your way to another page but I encourage you to try this and get good at using a pick even if you do use your fingers most of the time. (I don't know where anyone got the idea that it's pick or fingers… you should be able to use either as the need arises 🙂
Before you get carried away, your picking hand needs to get streamlined and relaxed… and until that happens you're probably A) using a LOT more energy than necessary and B) playing a lot slower than your potential.
Now there are 2 ways to approach technique in general, mechanically and musically.
Most people go with mechanically because we figure there is some magic hand position or magic trick of some sort that is going to solve whatever technical problem we face. (wrong…)
I believed that for years when I started out because that's the way I learned, and most people do.
But there's a serious problem with that because it assumes that we all work the same way and our muscles and nerves and brain all interact the same way.
And that probably sounded pretty absurd as soon as you read it… but for some reason we all suspend our common sense long enough to accept that for a very long time.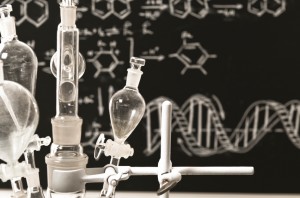 Now I'm no doctor or scientist in the academic sense… but I do perform experiments on my subjects (students) and I monitor the results very carefully.
And by monitoring and noticing what has worked for so many students (because I've taught so many I have good data) it has allowed me to come up with methods that are somewhat based on scientific research.
Or… at least as scientific as a guitar player can get 🙂
What I don't have is a scientific vocabulary, so my explanation is going to seem a little odd probably, but here goes…
Every individual has a natural tendency to move in a certain way. It's built into your DNA and when you tap into that it allows you to move and execute techniques in the most streamlined and perfect way – for you.
This means, however, that there is a slight variation to that perfect way for the next person, and a slightly different variation for the next person.
Yes, they're all 80% the same when done "correctly" but, as they say, the devil is in the details.
So instead of telling you "hold your hand like this and your pick like this and it'll be perfect," I've learned a different approach that works better.
My goal is to help you find what feels natural and perfect for you because once I started finding that for myself and allowing myself the freedom to bend the "rules" slightly to suit my own preference, my abilities went through the roof in just a few months.
So in this video you'll see and hear me describe the 80% part (like don't put 2 fingers on the pick.)
But after that, really pay attention to *how* you should do the exercises because those are what will give you the additional 20%.
In particular, the part about playing quietly while doing the exercise is a big one. Playing quietly is one of the best ways to exercise control – and at the end of the day control is what it's all about.
When your control is good, and your ear improves to be able to hear the beat subdivisions (quarter vs. eighth vs. sixteenth notes,) you can play anything you need to play.
And remember that my technique is far from "perfect" in the traditional sense and I'm able to play much faster than I ever need to easily… that's what I want for you too.
One last thing… everyone and their brother and sister likes to tell you that their way of picking is the best and is the only way and it's perfect. Just search "alternate picking" on YouTube and see how many people are talking about it.
But turn off the sound and just watch their right hands and you'll see they all look virtually identical. No one has a particularly unique perspective and they all pretty much look about the same in the end (that's the 80% at work.)
So try not to force it, instead relax and concentrate on the sound and let your technique follow the sound. That will almost always work the best.